How the Mercury 13 Fought to Get Women in Space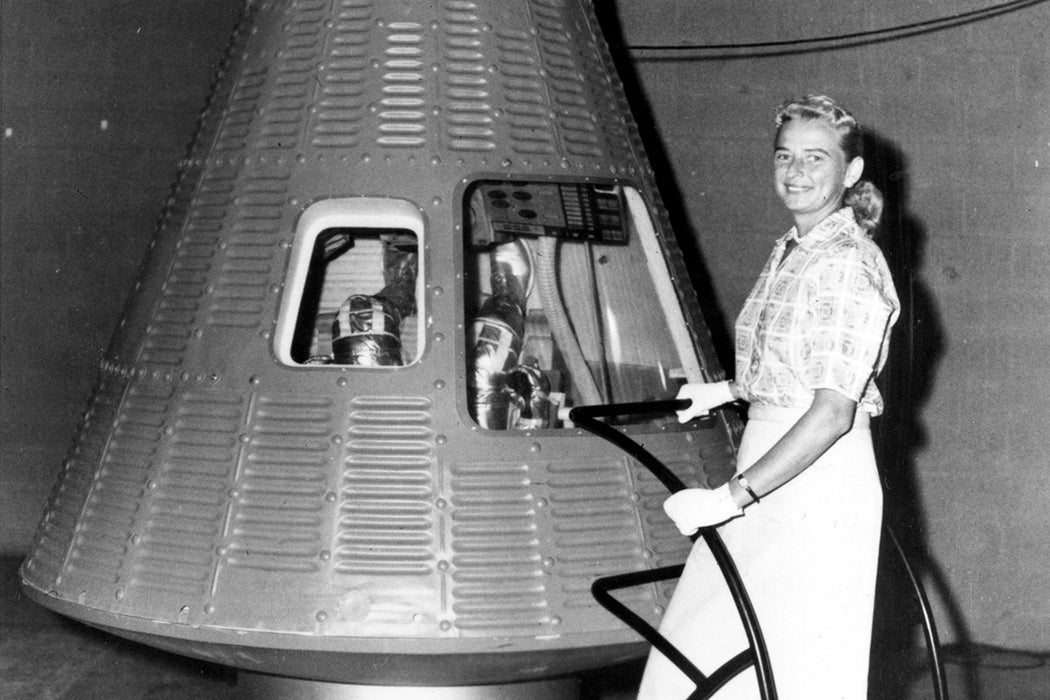 Only a month ago, it was announced that Jeanette Epps would become the first Black woman to live on the International Space Station—two years after she was originally supposed to go into space. Historically, NASA has not been the greatest at supporting women. It didn't even accept women to its astronaut training program until Sally Ride in 1978.
When NASA opened its doors in 1958, it did not explicitly exclude women from applying to be astronauts. It did, however, require all applicants to be military jet test pilots—something women could not qualify for.
Physician William Randall Lovelace hypothesized that women—being smaller and lighter—might actually be better suited for space flight than men were. In 1960, he developed a secret
"Women in Space"
program at his research center in New Mexico. This project, which was not sanctioned by NASA, recruited over two dozen women and had them undergo the same rigorous physical and mental exams as the NASA astronauts. The first pilot recruited for this program, Jerrie Cobb, began referring to the others as her "Fellow Lady Astronaut Trainees" (FLATs), but the final group would come to be known as the Mercury 13.