Museumgoers in Germany can now see 'Snow White's' gravestone
Once upon a time, there was a wealthy woman named Maria Sophia von Erthal. Born in 1725 in the castle of the Medieval German town of Lohr am Main, she was a baroness and the sister of bishops.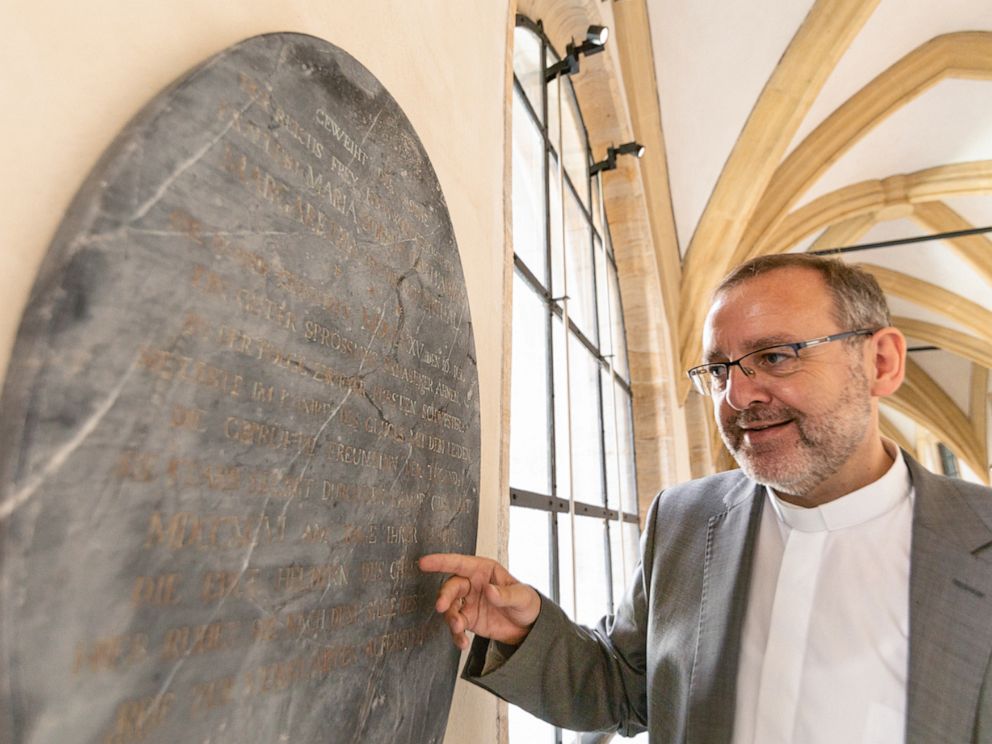 But she went on to be known culturally as the possible inspiration for the fairy tale "Snow White and the Seven Dwarfs" written by Jacob and Wilhelm Grimm in the 19th century.
Kempkens told the BBC that there are "indications" that von Erthal was the model for Snow White.
"Today when you make a film about a historic person there is also fiction in it. So in this case I think there is a historic basis, but there are also fictional elements" he told the network.
Von Erthal's life did not have an overtly romantic ending. She became blind in her youth and died at the age of 71 in a monastery in Bamberg, according to the museum.
At the time, women did not typically get their own gravestones, which makes von Erthal's historically significant, whether or not she inspired the fairy tale, points out the museum.