Trail-blazing women of Kew
The first female gardeners at Kew had to garden in bloomers, but in other ways were ahead of their time.
Women gardeners were employed for the first time at Kew [1896], and on equal pay, decades before women gained the vote.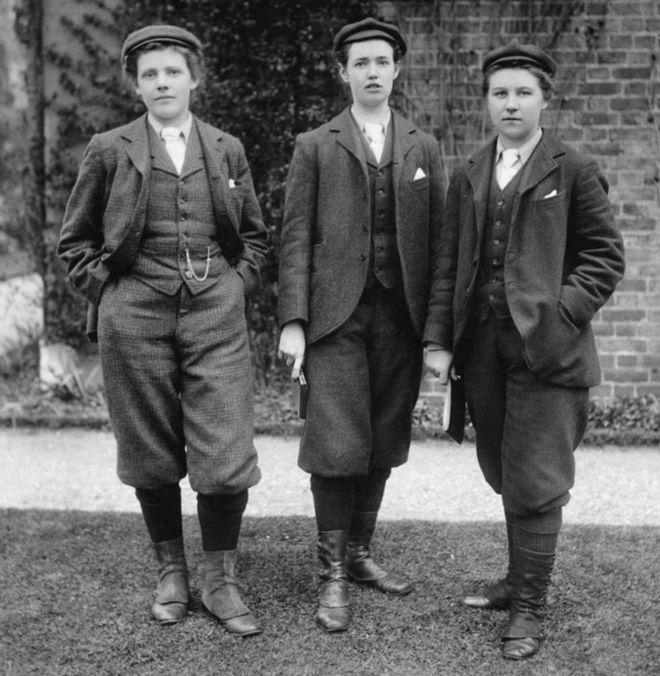 Made to wear the same garb as male gardeners so as not to distract their colleagues, their brown woollen bloomers soon made the news.
As the satirical magazine, Punch, put it, "They gardened in bloomers the newspapers said. So to Kew without waiting all Londoners sped."
After a blaze of publicity, the powers that be changed their minds and skirts were reinstated.
Annie Gulvin, Alice Hutchings, Gertrude Cope and Eleanor Morland, who trained together at Swanley Horticultural College, became the first female gardeners at Kew.
Their days were long, digging in the dirt from 6am to 6pm in the summer months. They were expected to spend their evenings attending lectures or studying in the library.
"As far as we can tell, the women were employed on exactly the same terms as the men - and they appear to have been paid the same salary - it was quite a low salary for that day - but it was, as far as we can tell, exactly the same as the male gardeners," says Kiri Ross-Jones.
@ List of Professional Gardeners
@ Great Women Gardeners
@ Gardening Women


also
Gardening Women: Their Stories From 1600 to the Present by Catherine Horwood
Women in Landscape Architecture: Essays on History and Practice edited by Louise A. Mozingo & Linda Jewell