The Pioneering Women of the Champagne Industry, From Clicquot to Bollinger
The "merry widows" of champagne houses like Veuve Clicquot, Champagne Pommery, and Champagne Bollinger helped make bubbly the most celebrated drink in the world.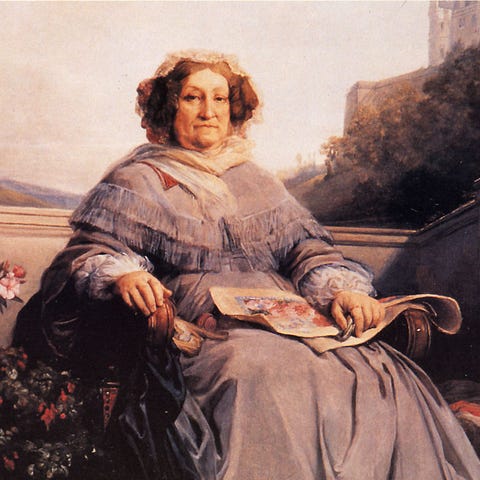 The 17th century Benedictine monk Dom Perignon may get the credit for developing the methode champenoise, but when it comes to creating the iconic sparkling wines that fill our flutes, we owe the lion's share of our thanks to the ladies.
Beginning in the early 19th century it was the women running some of history's most recognizable champagne houses who pioneered the attributes we consider mainstays today. From the iconic bottle shape to the clarity of the vintage, from that crisp, brut flavor profile to the marketing of champagne as a wine of luxury, it was the so-called "merry widows" of champagne who turned bottles of bubbly into a world-famous celebratory sip.
Why widows, you ask? Unlike many women of the era, widows were allowed the independence necessary for running a business. While unmarried women were dependent on their fathers or brothers (they couldn't even get a bank account) and married women were forced to rely on their husbands's money and power, widows were allowed to own property and businesses in their own right, control their own finances, and move freely in society.
So ..... raise a glass to these "veuves" (the French word for widows), heroines of the cork and coupe.