Archive shows medieval nun faked her own death to escape convent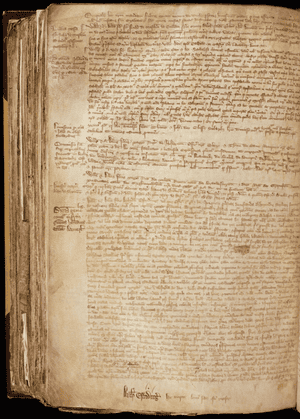 From The Guardian:
A team of medieval historians working in the archives at the University of York has found evidence that a nun in the 14th century faked her own death and crafted a dummy "in the likeness of her body" in order to escape her convent and pursue – in the words of the archbishop of the time – "the way of carnal lust".
A marginal note written in Latin and buried deep within one of the 16 heavy registers used by to record the business of the archbishops of York between 1304 and 1405 first alerted archivists to the adventures of the runaway nun. "To warn Joan of Leeds, lately nun of the house of St Clement by York, that she should return to her house," runs the note written by archbishop William Melton and dated to 1318.